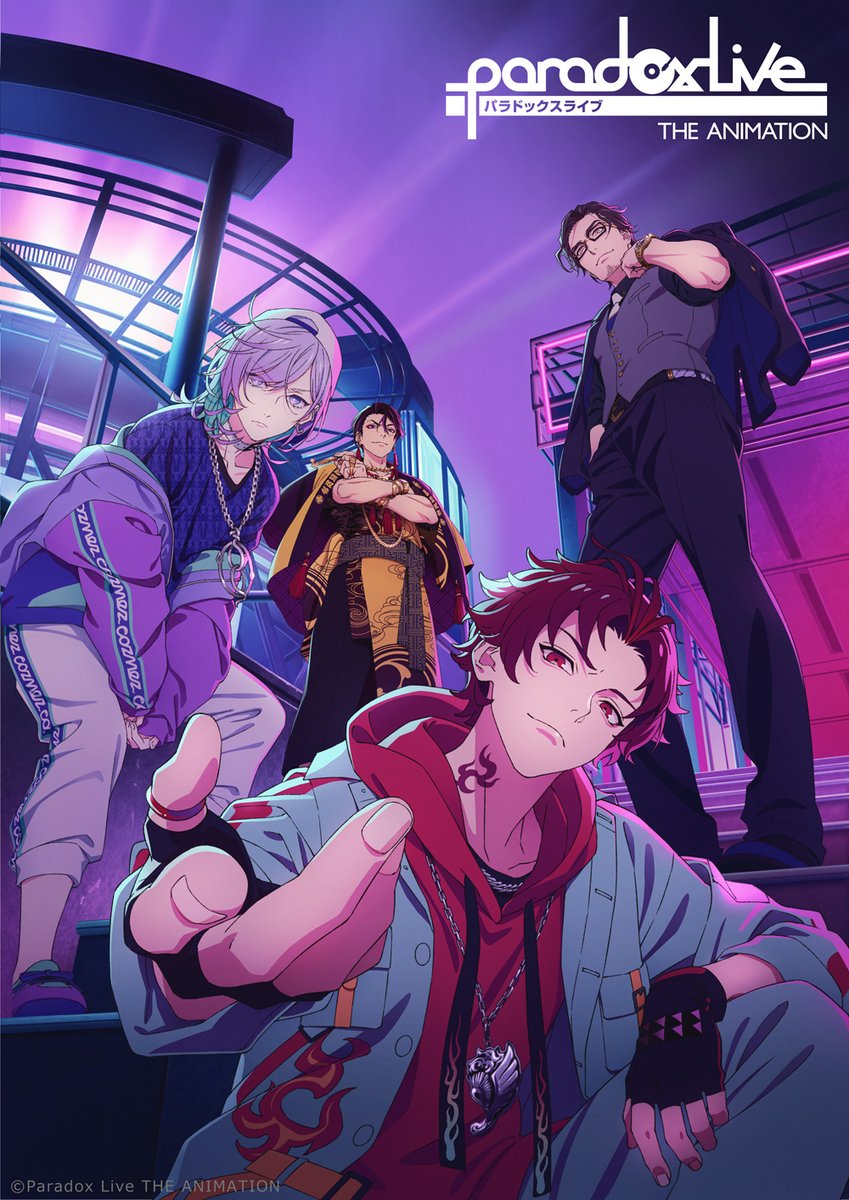 Paradox Live: The Animation
Paradox Live's anime adaptation, Paradox Live: The Animation, began airing in October 2023 with a single 12-episode cour. This page is a central resource for all things related to the anime!
The series is scheduled to premiere at 23:00 (11:00 PM) JST every Tuesday in the 2023 Autumn anime season, except for a scheduled one-week break where no episode will air on November 14.
The series has been picked up for English-language international distribution by Crunchyroll, and may be distributed by other holders in various Asian regions. Subtitled episodes go up at 00:00 JST on Wednesdays, one hour after the Japanese release of the episode. A special edition stream VOD is available for video rental via Mahocast and Zaiko.
Episodes
Check out my Episode Guide for a rundown of each episode as it aired!
---
Prerelease Information
For a recap of when things were announced in the leadup to the anime's airing, check out my Anime Pre-release page!
---
Oshi Quizlet
In preparation for the release of the anime, a shindan quizlet was released to help newcomers determine who their oshimen might be. I translated and mirrored it here!